Have you heard the claims that most consumers would rather go to the dentist than to the dealership?
Year after year, we hear similar bad claims. According to Beepi Consumer Automotive Index, found an astounding 87% of Americans dislike something about car shopping at dealerships and 61% feel they're taken advantage of while there.  According to the survey, 52% of car shoppers feel anxious or uncomfortable at dealerships. Millennials really don't like dealing with dealerships, with 56% saying they'd rather clean their homes and 34% stating that they would prefer to wait in line at the DMV.  And of the 35-44 demographic, 24% stated they would rather get a root canal.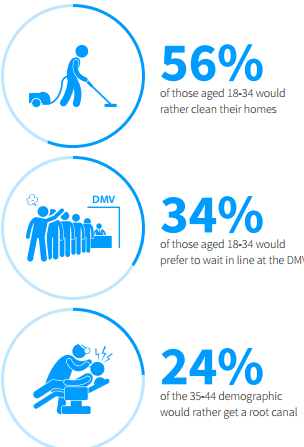 With that in mind, according to the research, "Over half of Americans would love the ability to buy or sell a car without ever leaving their home (54%); roughly two in five (42%) stated they would be comfortable purchasing a car online without a test drive if certain assurances (like a money-back guarantee) were in place."
However, despite the bad rap, most consumers will continue to head to the dealership for buying, selling and leasing a vehicle. But clearly dealerships need to do some damage control. Using technologies to create exceptional experiences and concentrating on a bit of consumer education, dealerships can ease people's fears and make the experience one that consumers enjoy.
A Trustworthy Reputation and an Exceptional Experience Are Critical
Research by AutoTrader.com shows that a majority of shoppers would not buy from a dealership they found to be untrustworthy, even if that dealership had the best price or the exact car they were looking for. In fact, 70% of respondents said they would walk away from a dealership that offered the best price on a vehicle if they found the dealership to be untrustworthy, and 74% stated that they would walk away from a dealership that had the exact car they wanted if they found the dealership to be untrustworthy.
AutoTrader provided an exceptional example that really drives this point home. According to their news release: Lynn V., an avid online car shopper, drove this point home in a recent conversation with AutoTrader.com where she said, "I went online and narrowed it down to two different dealerships. One was very good about communicating with me via email, and was explicit in putting out an offer – very detailed. [They] included a price in the offer and invited me to the dealership. The other dealership, which actually had my first choice of color…wouldn't give me specifics in email."
She continued to try and work with the dealership that had the exact vehicle she wanted, but they would not communicate with her effectively the way she wanted, and her in-store experience led to her decide against doing business with that dealership: "I will never go to that dealer again, even though they were probably 40 miles closer to my house. I was willing to spend the time and make the drive for a dealership that honored its word and treated its customer right."
Six of the top 10 reasons why car buyers select the dealership where they ultimately purchased from have to do with some element of the customer experience:
21% – past experience with the dealer
10% – dealer's reputation
7% – referral from someone else
6% – dealer's service department
5% – always buy from my salesperson
3% – liked salesperson/treated us well
Identify and Address Customer Pain Points
Consumers in any industry are more likely to remember and focus on the negative aspects of an experience than they are the positive. So what are some of the pain points can you specifically address to streamline the purchase experience?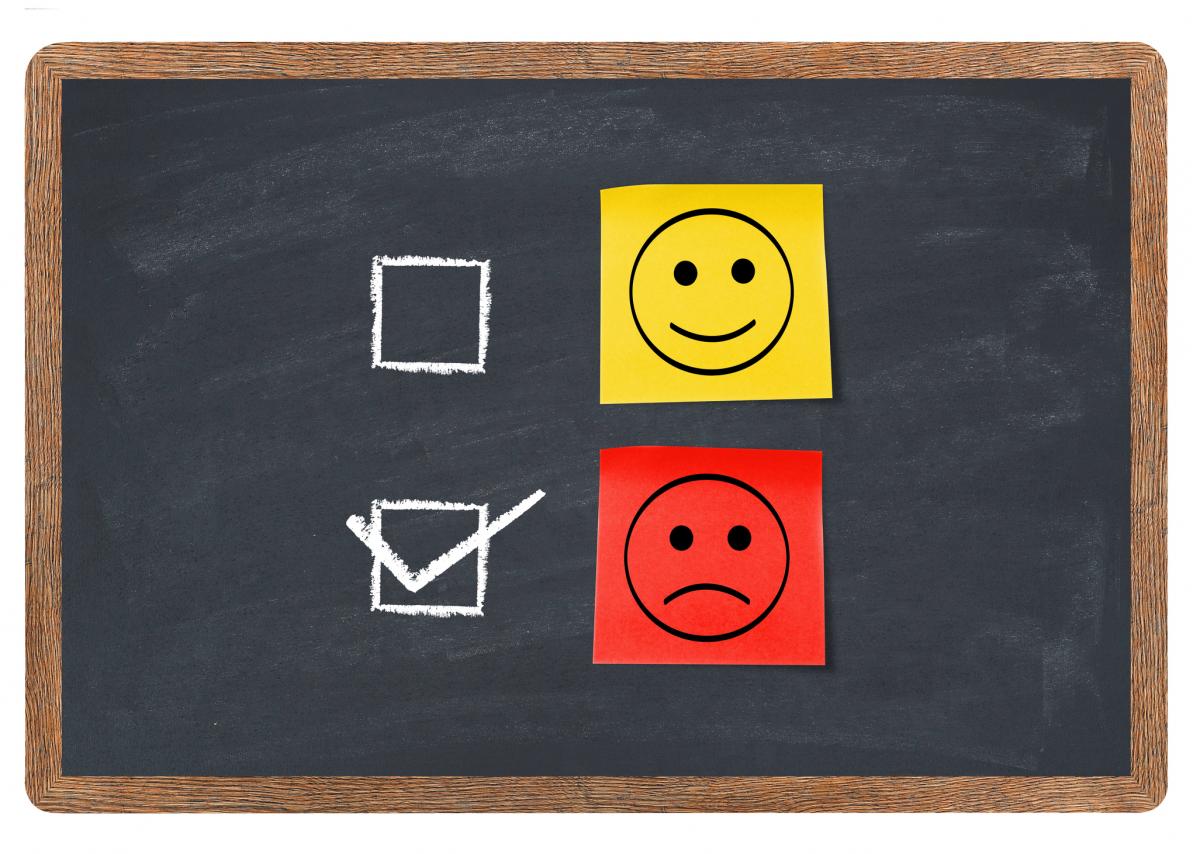 Begin by conducting customer surveys, paying attention to your online reviews, monitoring social media conversations, and asking questions.  Based on this feedback, take steps to eliminate these pain points.
Does your website need updating to make it easier for your customers and prospects to navigate? Are there improvements that can be made to the financing and paperwork process?  Is your staff promptly handling inquiries or complaints? Look at each point in the purchase process, from the initial point of contact to after the car is sold to ensure you are continually building trust and responding to your customer's individual needs.
Get to Know Your Customers
Personalization is a large component of the customer experience in any industry. Consumers want to be known and understand wherever and whenever they choose to interact with your dealership. Of brands focusing on a personalized strategy, 74% report an increase in sales and 61% report an increase in profit (Infosys). The research also found that 86% of consumers said personalization has some impact on the purchasing decision.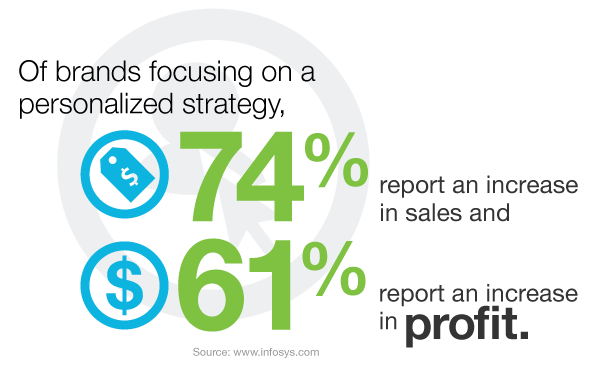 Be sure you are constantly asking questions and gathering data about your customers and prospects at every opportunity. Collect names, addresses, emails, vehicle interest, and other key details from online forms or call-ins.  Analyze data such as past purchases and service center history. 
Append missing data elements such as contact details and demographics.  For example, you may want to know which households have children ("may be time to upgrade to a larger vehicle"), who has a teen driver in the house ("time for a first car"), or who is interested in the outdoors ("this new model of truck just came out"). Details such as income, marital status, occupation, hobbies, lifestyle, and age are some examples of demographics that can be used to create targeted marketing messages to which your consumers are most apt to relate.
Also consider adding VIN marketing data to your database, such as the make, model, and year of their current vehicle, other vehicles in the household, vehicle equity, or trigger data sets such as new teen drivers and new births.
There is a wealth of data available for you to fine-tune your messaging, available through your own internal data systems or through third-party vendors. Use it to your advantage to create the type of personalized experience that will wow your customers and prospects.
Yes, many consumers may lack trust when it comes to interacting with a dealership. But with the wealth of data and technology available today, dealerships can quickly overcome this bad rap to create an amazing experience worth writing about.
Download our Automotive Marketing Success Kit for more great tips and strategies on how to target and acquire today's car shoppers.