Great customer experiences can boost revenue, brand loyalty, and retention.  And poor experiences can send your customers scrambling to the competition. Think of the last time you had a great brand experience.  Chances are, you will probably use that brand again, perhaps even if prices are more expensive than competitors.
I just read a great post on LinkedIn this morning. A customer had a terrific experience going through the drive-through for a cup of coffee at Starbucks. The voice on the other side of the intercom was genuinely happy and full of enthusiasm, putting a huge smile on our patron's face. And the experience was just as great when she received her coffee with a big smile and a note that said, "You are loved". In fact, the customer took the time to write a raving review on LinkedIn and will more than likely visit that location again.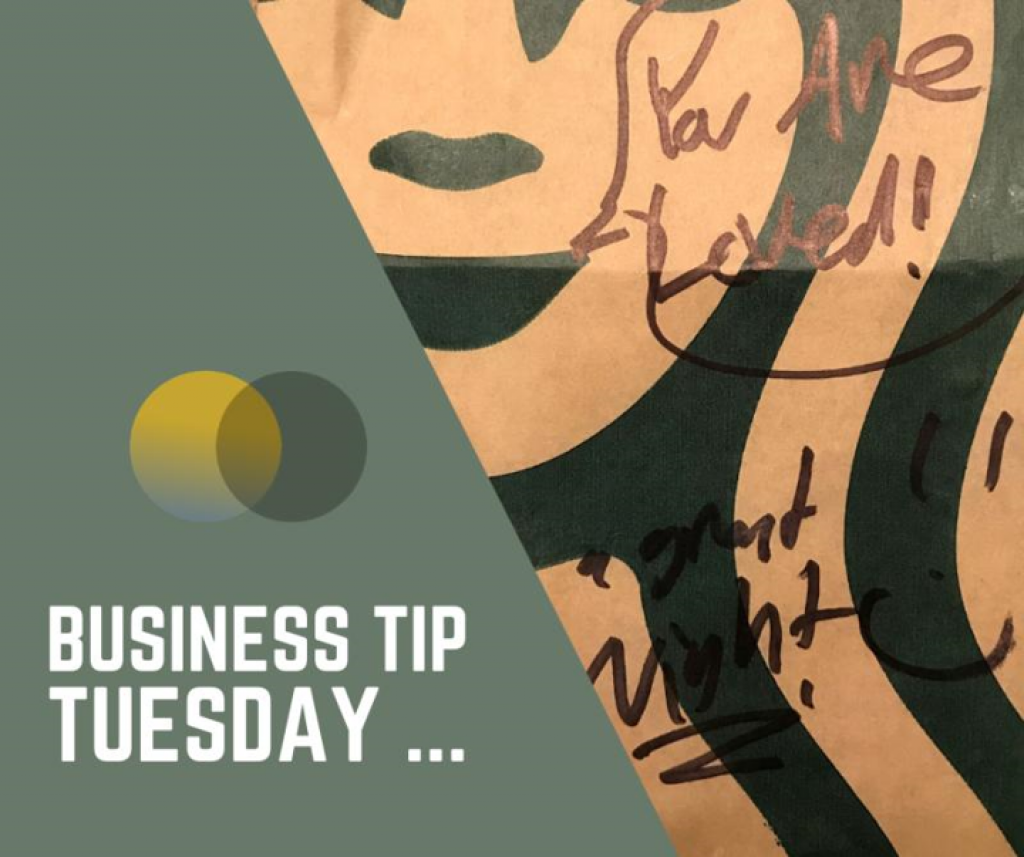 Good reviews are priceless. In a study done by Zendesk, 88 percent of customers read an online review that influenced their buying decision. Satisfied customers also provide valuable word-of-mouth marketing and often prove to be your biggest advocates. According to a study by American Express, 42 percent of consumers said that a recommendation from a family member or friend would influence their purchase more than a sale or promotion.
Bad reviews can have real costs. 63% of consumers have stated, ""I often abandon a brand for another when the online experience is poor." And 72% stated, ""I am loyal to certain brands, but as soon as I have a bad experience with them, I move on." (Acquia)
What Do Consumers Expect?
In Acquia's research, only 10% of the customers strongly agree that most brands meet their expectations for what they consider a "good experience." However, 82% of marketers believe they are meeting customer expectations with regard to customer experience.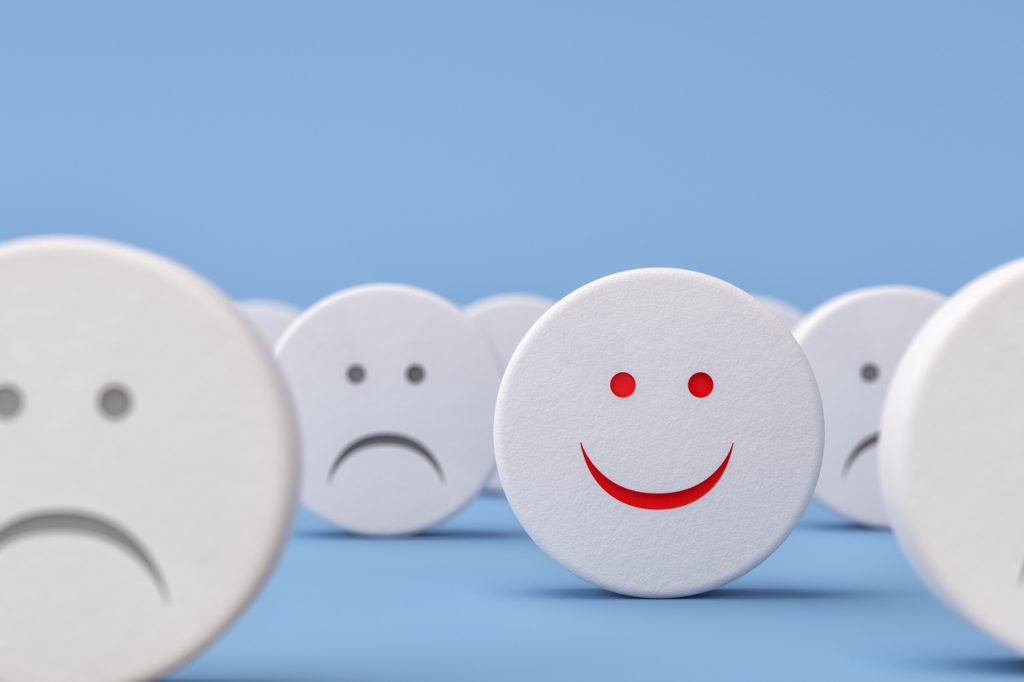 So what exactly do consumers want?
Convenience

90% said when they interact with a brand online, they want a convenient experience
68% said their experience with brands online needs to be made easier

Greater Personalization

80% said they would be more loyal to a brand that showed they really understood me and what I was looking for
76% said if a brand understands me on a personal level, I'm more likely to be loyal to them

Technology

80% said technology should make their experiences with brands more valuable
53% said they're looking forward to artificial intelligence making interacting with brands a better experience
However, brands are falling short: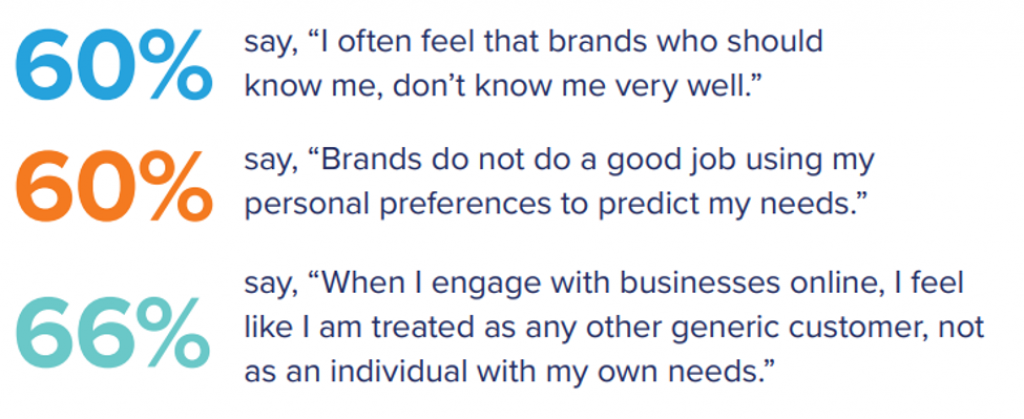 Meeting Consumer's Expectations
A good customer experience strategy does not happen overnight but there are steps brands can take to make sure they are on track.
Step 1 – Personalize the Experience
Consumers want to feel like individuals, but many brands are not delivering.
Are you collecting data about your customers to get to know their preferences and predict future behaviors?
Are you supplementing these insights and filling in missing gaps with third-party data sources?
Are you able to quickly integrate this data to create a unified customer view?
Are you able to quickly deploy messaging based on a customer's actions?
Personalization is about knowing who your customers are and then delivering personalized offers, experiences, and messaging to them across multiple channels.
Step 2 – Invest in Technology
Technology goes hand in hand with delivering personalized experiences.  Technology makes it possible to collect data, integrate and deploy automated campaigns.
Is your data siloed or do you have technology in place to integrate systems?
Do you have marketing automation in place to deploy journeys as quickly as your customers travel across channels and engage with your brand?
Is your technology able to ingest data quickly and analyze it for the appropriate next-best action?
Step 3 – Measure ROI and Optimize
How do you know if your investments are paying off? Measuring customer experience can be one of the biggest challenges for brands.

Do you have methods in place to measure customer satisfaction? If not, consider implementing a Net Promotor Score tool, which is an index ranging from -100 to 100 that measures the willingness of customers to recommend a company's products or services to others.
Is your organization customer-centric and willing to work together to continually optimize processes?
Customer expectations are higher than ever and businesses must learn to compete on customer experience to remain competitive. How well are your customer experience strategies performing?
---
Learn how Porch Group Media can help you get to know your customers better and reach them across channels to boost your marketing success. Contact us to get started!