Welcome to the Movers and Shakers podcast. Join us as industry leaders and experts discuss important marketing topics and share actionable insights and unique perspectives on the latest marketing, strategies, technology, and trends.
Meet Jennifer Renaud
Jennifer Renaud, SVP and CMO of Masonite, has spent her career building brands at large enterprise companies like Microsoft and Oracle. She is currently tackling evolving a 100-year-old brand, Masonite, and changing what doors mean to consumers.
*The following content has been adapted from Porch Group Media's Movers and Shakers Podcast
Masonite and The 4 Marketing Ps
Host: I know that you worked for Microsoft in the past. Are there parallels or lessons you were able to apply from that experience in your work at Masonite or is it just too different? Can you give us a little insight there?
Jennifer: I don't think it's different at all. There are a couple of things that I think make it really similar. I actually had a really great conversation about this yesterday with someone else. The interesting thing about this is anyone who has taken a marketing class learned about the four Ps. And it's true for any business. It does not change.
Do we have a product?
Are we selling it at the right price?
Do we understand how to promote it?
And do we have a place to sell it? Do we have a sales force, or do we have an indirect model? Do we have a channel? What do we need to do to make sure that we can actually get that product to the end user?
So in reality, it's the same wherever you go.
I think what's fascinating and the parallels that I would say in my jobs in tech that in medical devices and that I would say apply here in this area, is that there's a lot of complexity around indirect selling models.
And whether you're at Microsoft where a lot of your sales are sold through a volume of channel partners or whether you're a medical device company where your indirect seller or value-added reseller is a physician, you also have indirect and value-added reselling in a building supply model as well.
A lot of the basic principles are very much the same. I think it's really interesting when people say, I need someone who has this specific experience. I really don't need someone with specific building supply experience. For example, on my team, I want people who have indirect channel marketing experience or someone coming from an industry where you really have to have a strong product marketing background and understand how to make product claims in order to describe the product meaningfully. I think with consumer packaged goods, selling online has had to do a lot of work there. So finding people who have that kind of an expertise is interesting. They're really more similar than different. The only differences are in selling a concept, selling software to sell your concept, and selling a door or thing. And so it's a little bit different.
---
Interested in more great resources?
Download the Connected TV Success Kit to learn what exactly CTV is, how it works, the benefits of advertising on this channel, and how to set up your campaigns for success with the latest tips and strategies.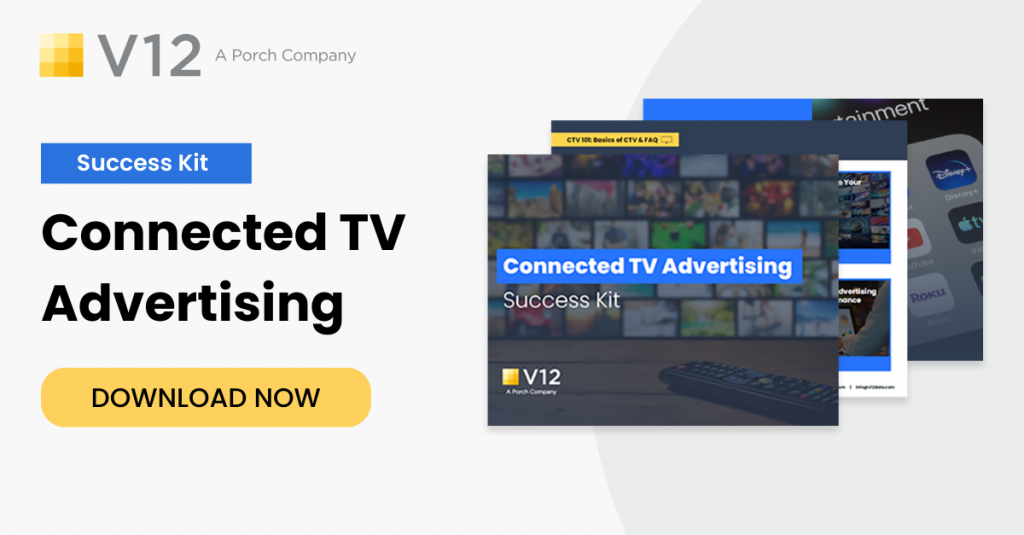 Learn More About How Mover Marketing Helps Can Help Boost the Success of Your Customer Acquisition and Retention Campaigns
Be sure to subscribe so that you don't miss future episodes with other industry-leading marketing executives as they look to transform the future of mover marketing.
---
Stay up to date with the latest news and resources: