Welcome to the Movers and Shakers podcast. Join us as industry leaders and experts discuss important marketing topics and share actionable insights and unique perspectives on the latest marketing, strategies, technology, and trends.
---
*This content has been adapted from our full-length Movers and Shakers podcast, Position Your Business For The Future: The Rise Of CTV.
Luci:
Strategus worked with a Home Services company. Charlie, tell us what they were trying to solve for and how you helped them.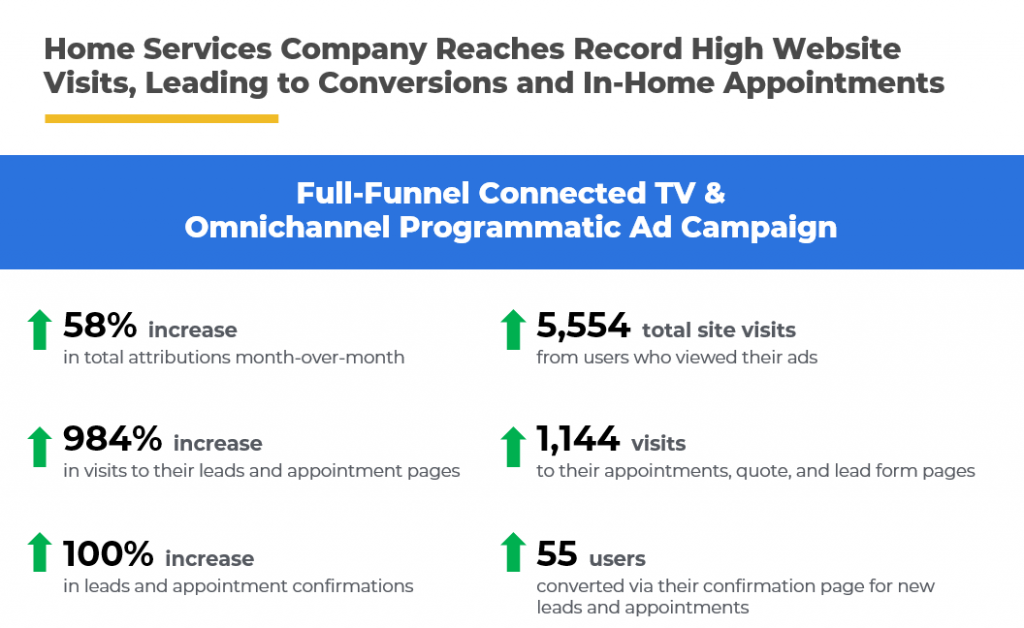 Charlie:
I love the story. And I love it because of the numbers that you're seeing. But it wasn't a big company. So the home services company is regional and their problem was that linear TV and radio weren't getting them the results that they used to get.
Their audiences were migrating, and so they had a tactical problem, which was the performance. But then they also had a strategic problem, which is their marketing performance was declining.
So they went into CTV somewhat apprehensively. So we tested it to see how it would go. And what you're looking at are the results they got after three months. What they got far exceeded their expectations. But even more important, it far exceeded what they were getting from linear and from radio. So they got a 58% increase in total attributions month over month.
At the beginning, we were optimizing was every day. They had a huge increase in visits to their leads and appointment pages. The overall numbers were really satisfying and productive for them. So they're still running. The renewables are always the best vote of confidence.
This is a good performer and quite often what we see with our campaigns.
Download the Connected TV Success Kit to learn what exactly CTV is, how it works, the benefits of advertising on this channel, and how to set up your campaigns for success with the latest tips and strategies.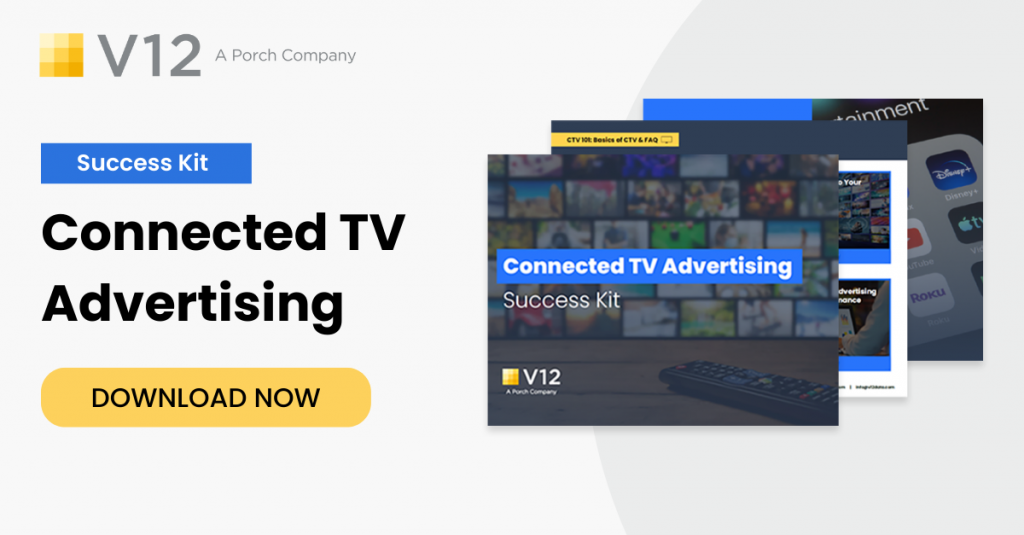 ---
Stay up to date with the latest news and resources: