Welcome to the Movers and Shakers podcast. Join us as industry leaders and experts discuss important marketing topics and share actionable insights and unique perspectives on the latest marketing, strategies, technology, and trends.
---
*This content has been adapted from our full-length Movers and Shakers podcast, Kickstart Your Email Marketing in 2023
Kym:
So we're really excited about this one. It's a brand with a very unique offering. They've been in the process of planning to open quite a few new stores. They were looking to drive store traffic, brand awareness, and interest. It was kind of a whole gamut because they were reasonably new in their offerings and in this initiative to open brick-and-mortar.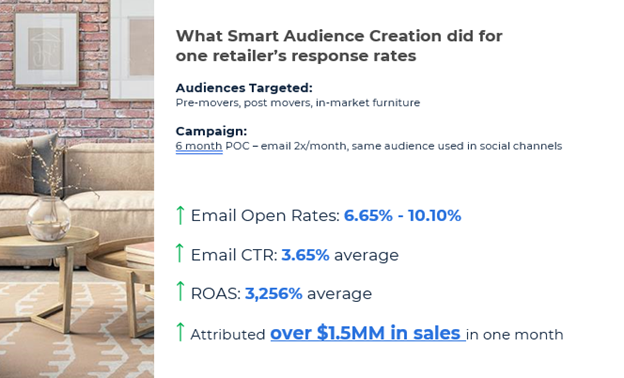 So we looked at price points. We looked at the offering in itself and how they were positioning themselves, thematically, esthetically, their ideal customer profile, in terms of price points. And then we geo-targeted a little bit around the store opening, so it was really a fully encompassed strategy.
Three audiences popped out specifically and those were people early in the process of moving, people who had just moved, and then based on their behaviors, we could identify consumers currently in the market for furniture.
And when we did this, and keep in mind, this is over the last couple of years, so given the current global environment, turnaround times on delivery have been a lot longer.
So where pre-movers may not have been as big of a play historically, they've had to get to them sooner because of those turnaround times. So if you weren't moving for a couple of months, you needed to get orders in early. And that's across the furniture industry, as well as others.
The really great thing here is that the client was open to new ideas and they had some of their own initiatives with above-the-line marketing. But they committed to a six-month proof of concept that allowed us a lot of flexibility to test messaging, to test audiences, and to test timing.
They were very committed to social channels. They wanted to become influencers. They wanted to really embrace and engage a younger audience, so they were very committed to social.
We coordinated the plan and we emailed twice a month. The emails told a story across the different audiences. Each message built on the prior one and they really told a story about the journey, deciding how, when, and why to purchase their products.
The messaging and social channels were very similar. So by putting those two together with a few minor adjustments over time, in the six-month timeframe, you can see the results here. It was a tremendous, tremendous success, and we're very proud of it.
That being said, not everybody will see rates like this. This was truly a Porch Group Media -client collaboration and partnership where we looked at results, worked together on those tweaks and adjustments, and really drove a strong, a strong response for them.
So, an email click-through rate of 3.65%, that's on delivered. We saw CRM-level open rates in this program and you see here the return on investment was huge.
Luci:
And I just want to clarify for those joining us today, this was a prospecting campaign?
Kym:
Correct.
Luci:
I think it's a great example of how when you are able to cultivate the right audience, leveraging your proprietary data, and really building a story cadence to get to customers at the right time, you can get very, very strong results in an email campaign, especially combined with social. So, wow, what a great win.
Ready to boost the success of your email marketing campaigns? Our Email Marketing Best Practices Guide outlines standard best practices that enhance email communications, including recommendations to ensure your emails stand out in crowded inboxes and generate ROI.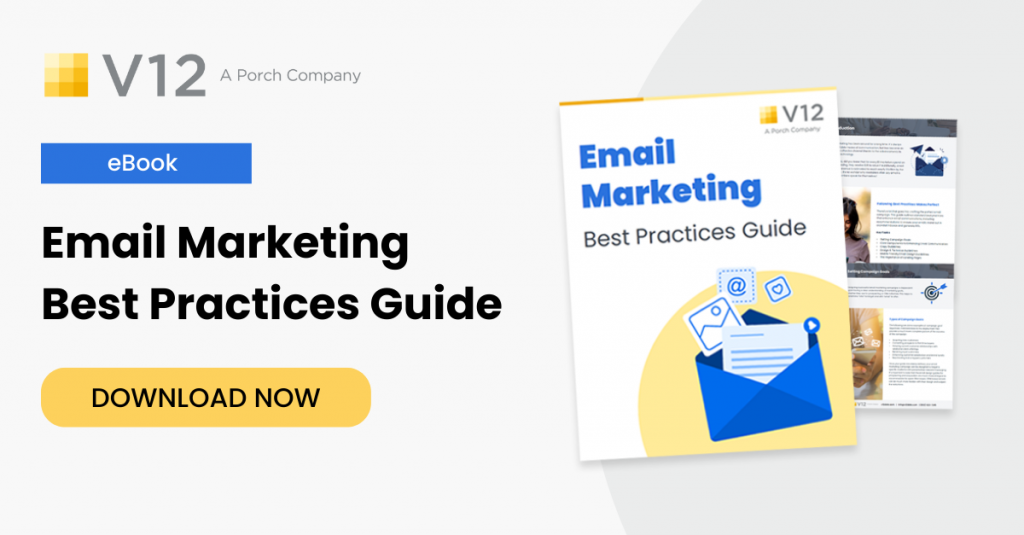 ---
Stay up to date with the latest news and resources: