Putting your customers first matters – a lot. It should be a top strategic priority for every business. When your customers have a good experience, they are more loyal, spend more, and are willing to recommend you. According to Forrester research, companies that excel at customer experience grow revenue three times faster than companies with poor customer experience strategies.
In a recent study by EverString and Ascend2, 69% of companies rated personalizing the customer experience as a top priority. Survey respondents ranked acquiring new customers ranked at 41% and targeting individual market segments at 36%.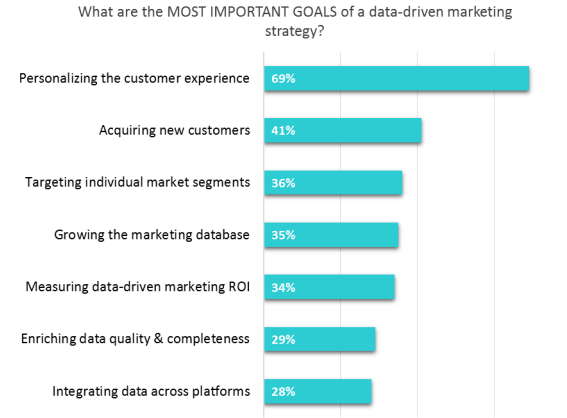 Connected Data Insights
As consumers engage with brands across channels and devices, they leave behind a trail of data – who they are, what they plan to purchase, where they've been and where they're going. Delivering a highly personalized customer experience requires that marketers collect all this data, enhance it with third-party data insights, and integrate it all into a single customer view.
However, this continues to be a challenge for many companies.  Enriching data quality and completeness, and integrating this data across platforms, are the most significant barriers to achieving enterprise-class data-driven marketing success.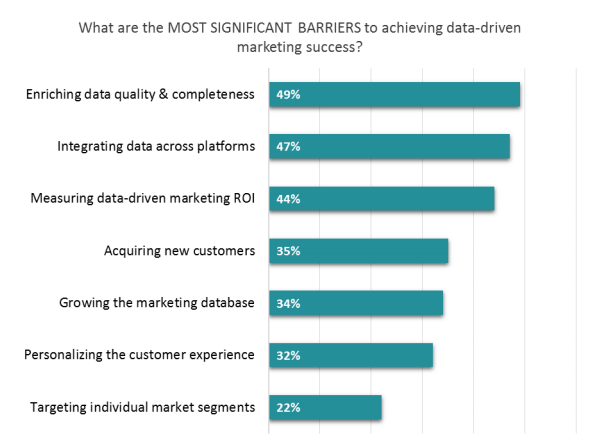 Data integration remains a challenge for a majority of enterprises. A Forbes Insight study reported that, "Only 36% of executives say they have attained real-time, highly integrated capabilities across all the customer channels within their enterprises. At this point, just half of even the most highly data-driven CX organizations consider themselves to be highly integrated. For the most part, information is managed centrally, as reported by a majority of executives. Only 14% of executives are able to report that their data is structured on a cross-functional, synchronized basis."
Most Effective Personalization Tactics
Personalization is a huge component of the overall customer experience. Take a look at the following stats on how personalization can add real value to your bottom line:
To personalize the customer experience, marketers stated that the most effective data-driven marketing personalization tactics included:
42% – Targeted Landing Pages
42% – Email Message Personalization
40% – Web Content Personalization
40% – Triggered email Campaigns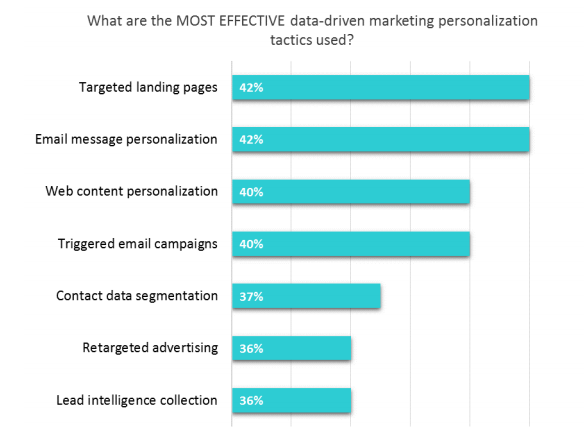 In another study from the CMO Council and SAP Hybris, fast response time to issues, needs, or complaints was cited by 75% of respondents as the most important attribute of the customer experience. This was followed by consistency of experience across channels (55%), knowledgeable staff to assist wherever and whenever the customer needs (52%), and clear, consistent messaging across channels (46%).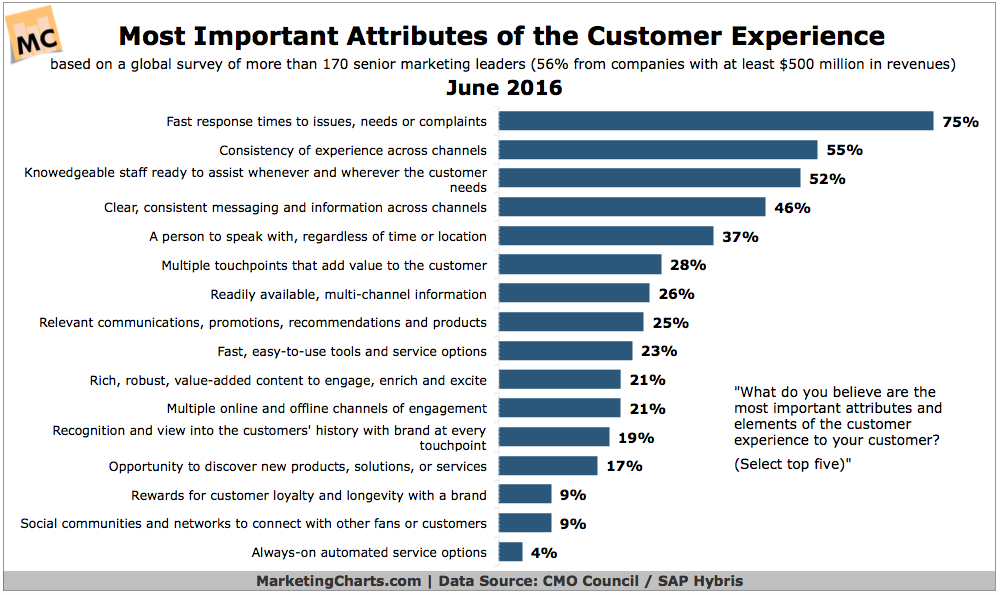 In a study conducted by Forrester Consulting on behalf of Accenture Interactive, respondents stated developing and improving digital channels (60%) as the leading action to improve customers' experiences. Rounding out the top 5 answers, respondents also stated that they are:
48% – Developing and improving traditional channels
47% – Improving analytic capabilities to improve customer insights
46% – Making efforts to create more valuable content for customers
45% – Integrating cross-channel customer experiences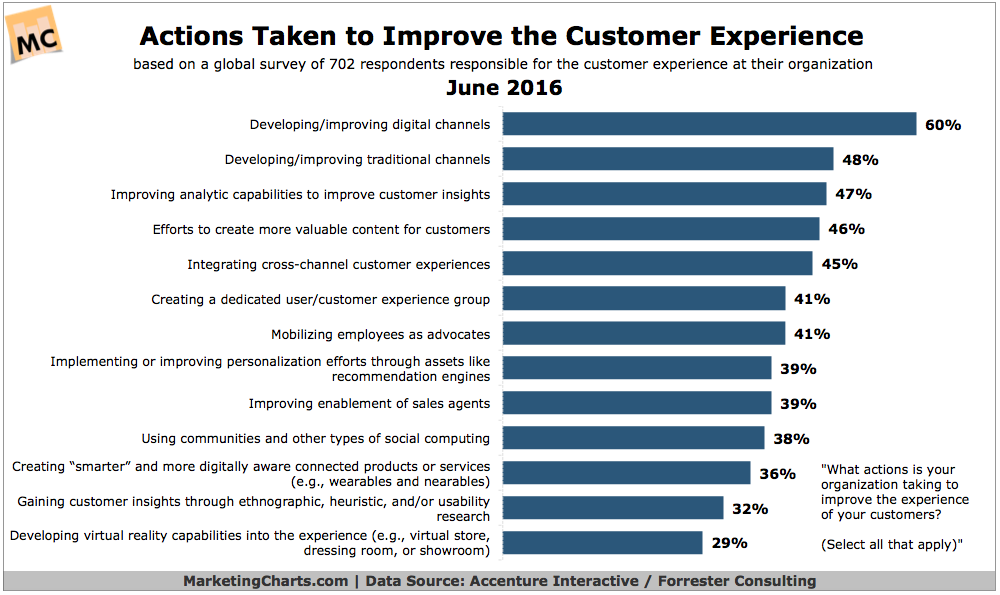 A consumer's perception of the ideal experience is continually evolving. Consumers expect more and have numerous choices when selecting a brand. Responding to inquiries in a timely manner and providing a highly personalized cross-channel experience are elements that can really wow your customers and get them coming back for more.
Contact us to learn more about how Porch Group Media can improve your campaign performance and customer experience.