Welcome to the Movers and Shakers podcast. Join us as industry leaders and experts discuss important marketing topics and share actionable insights and unique perspectives on the latest marketing, strategies, technology, and trends.
---
*This content has been adapted from our Movers and Shakers podcast.
Luci:
Michelle, tell us about the expansion from the homeowner to other types of home living. I know Porch Group Media also has a rich set of data for renters who tend to move more. So tell us about that.

Michelle:
We can absolutely indicate if somebody is a homeowner versus a renter. We actually just finished our Harris Poll study on new mover trends and renters just move more often. I mean it doesn't take a rocket scientist to figure that out, right? I remember in my younger years I was moving almost every year until I actually bought my first home.
And with renters moving a lot more often, they're using a lot of those services over and over and over again as well as changing who they're doing business with. And so for us it's really important to be able to understand those renters. They tend to be younger and they tend to use different services based on where they're going to be living and if they are changing their geography.
We absolutely have the ability to be able to segment between a renter and a homeowner. Another really important segment to understand is the first-time home buyer segment and if somebody who was a renter is then moving into that first-time homebuyer segment.
Once they become that first-time home buyer, it almost completely changes the demographics of who they are and what their future behavior is going to be because they're no longer going to be that yearly mover. They're going to probably be changing into that more typical every 5 to 7-year mover. Porch Group Media really specializes in understanding the individual behavior. Whether it is a moving behavior, whether it is a homeowner behavior, whether it is a shopping behavior, maybe buying a new car, whatever that type of behavior or transaction might be, we specialize in that and what we take pride in understanding.
The 2022 Marketer's Perspective on Mover Marketing
Download the 2022 Marketer's Perspective on Mover Marketing Report to learn more about how brands are using mover marketing to boost the success of their customer acquisition and retention programs.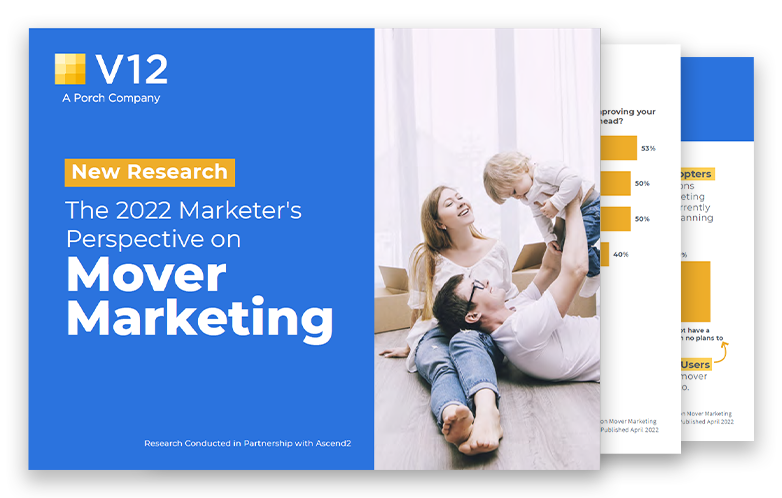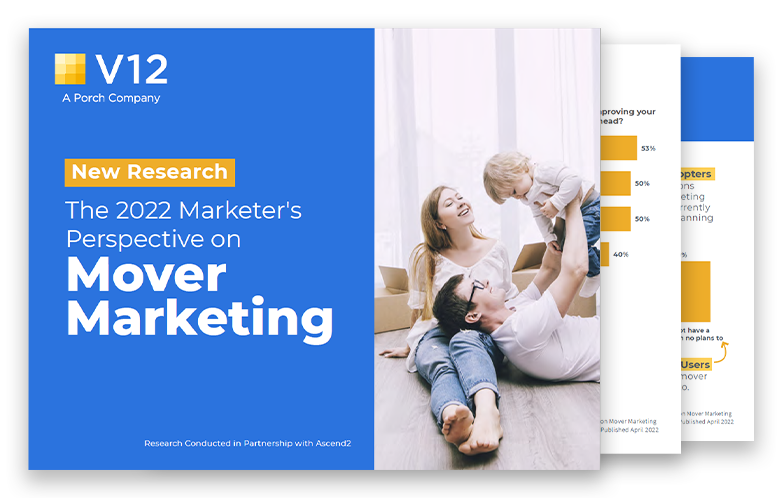 Learn More About How Mover Marketing Helps Brands Boost the Success of Their Customer Acquisition and Retention Campaigns
Subscribe below to stay tuned for upcoming episodes with other industry-leading marketing executives as they look to transform the future of mover marketing.
---
Stay up to date with the latest news and resources: