Welcome to the Movers and Shakers podcast. Join us as industry leaders and experts discuss important marketing topics and share actionable insights and unique perspectives on the latest marketing, strategies, technology, and trends.
---
*This content has been adapted from our full-length Movers and Shakers podcast, The Growth of Retail Media Networks & CTV: Coffee Break with Porch Group Media & Strategus.
Question: I'm doing linear TV. Should I switch to CTV instead?
Michelle:
We believe in test and learn. We're actually doing that with a few of our customers today. We would never want to have you turn off a channel that's working for you, right? So, test and learn.
Pick a market, pick something that makes that testing process work really well for you and in your budget.
We really recommend a test for at least 3 to 6 months so that you can really get proper results over whether or not that test works for you. And then after you get your test results, you'll completely understand what channel works, how you can compare it to what you're doing today, if it's providing you lift if it's working better or not and then, you have true data to make a really good decision, right?
I'm all about the data, because everybody can tell you that their services are great, right? Everyone's going to tell you that, but until you actually activate and learn and test, you really don't know.
So that's, so that's what we recommend to everyone, and that's one of the great things about the flexible pricing, right, because it's not like you're going to throw out this large amount in your marketing budget to be able to do a test and learn exercise with us.
We try really hard to make that work for someone's budget so that we can continue to do ongoing business with them because that's our goal.
Download the Connected TV Success Kit to learn what exactly CTV is, how it works, the benefits of advertising on this channel, and how to set up your campaigns for success with the latest tips and strategies.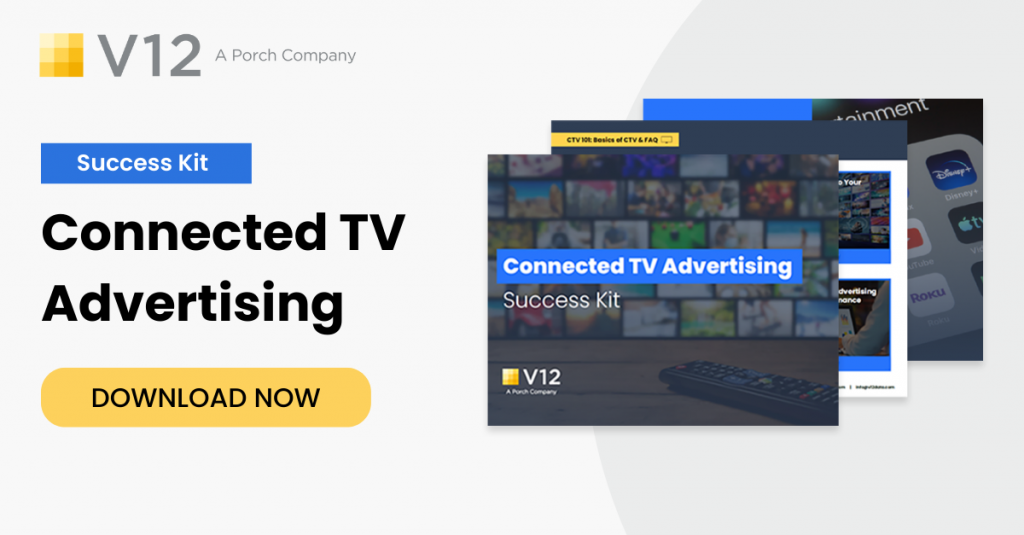 ---
Stay up to date with the latest news and resources: