Understanding your audience is critical to the success of your mover marketing campaigns. Using your CRM and other first-party data sources allows your organization to pinpoint your ideal consumers' contact information and shopping behavior. But even the best 1st party data analysis is unable to do one very important thing – predict in-market intent. That's where data science comes in.
What is Data Science?
Data science analyzes and processes data to build predictive models that help your organization gain insight into patterns of consumer behavior, demographics, lifestyles, preferences, and more. From these patterns, informed conclusions can be drawn to help marketers refine their target audiences and campaign strategies.
How Does Data Science Work in Mover Marketing?
Taking first and third-party data, data science uses advanced machine learning to target movers most likely to buy your goods and services. Enabling your organization to know which consumers are most likely to purchase from you is a highly effective way to understand your target audience and anticipate their needs to drive revenue.
1. Custom Audiences
Not all movers navigate through their move journeys the same. Targeting first-time home buyers versus movers who have already moved several times in their lives require different strategies. Through custom modeling, data science identifies your most valuable mover segments by focusing on those with a likely propensity to purchase your products and services. Data science uses demographics characteristics and lifestyle triggers to create these custom models.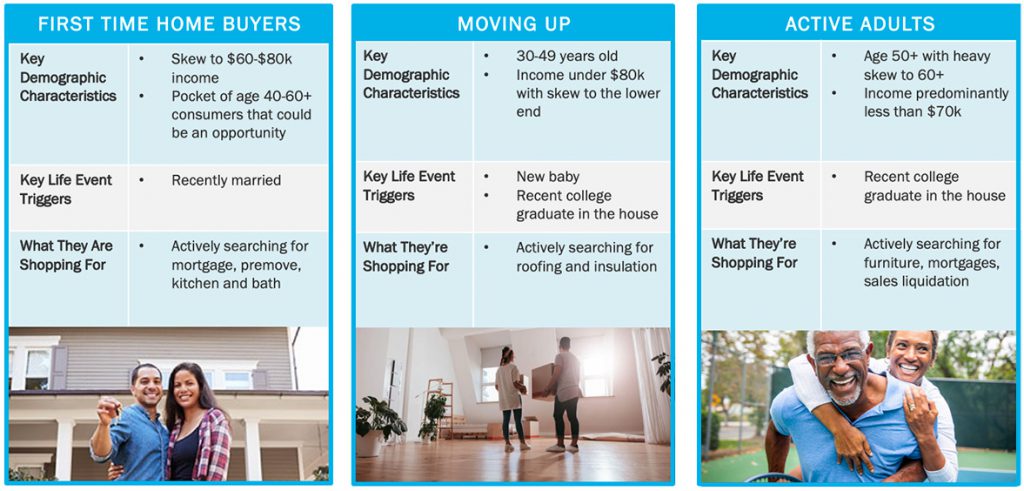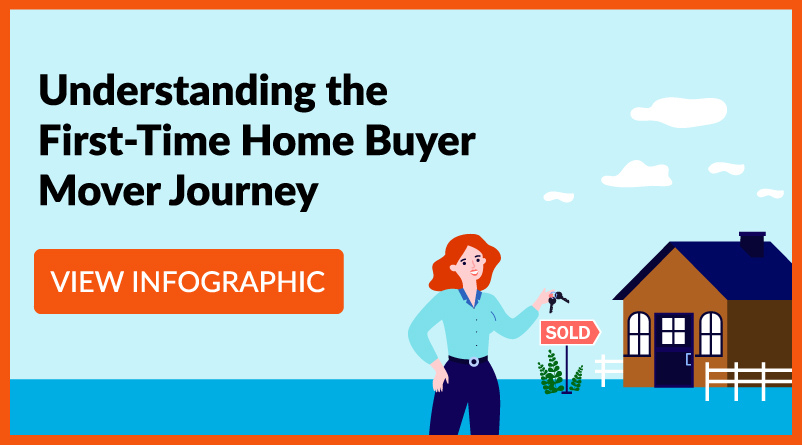 2. Omnichannel Engagement
The mover journey is also a critical factor to consider when marketing to movers. Consumers who are browsing real-estate listings versus those that are undergoing a new home inspection are at different points in the mover journey – and therefore have different needs. Data science models help us understand what action a consumer is most likely to take next. This allows marketers to be ready with relevant offers through the appropriate channels by understanding a customer's expectations and preferences.
3.Personalized Marketing
Did you know the average person sees anywhere from 6,000 to 10,000 ads every day? Given the incredibly high volume of advertisements consumers are exposed to, marketers need to target movers with the utmost precision through personalized marketing campaigns. Turning movers into customers isn't as simple as just adding their names and email addresses to your current marketing campaigns. Personalized marketing is a data-driven marketing strategy that allows marketers to reach their audiences with personalized messages and incentives. So, how does data science help personalize your mover marketing campaigns?
Data science enables you to predict which personalized up-sell and cross-offers your target audience will most likely respond to. With consumers already being oversaturated with advertisements, personalized marketing is key when engaging with movers and building brand loyalty.
4. Marketing Attribution Models
Through statistical analysis at the user level, marketing attribution models assign value to marketing campaigns. These models help marketers understand how different segments of their audiences responded to their campaigns. Marketing attribution provides insight into which messages consumers were shown and on what channels, as well as which touchpoints resulted in conversions. These models enable marketers to refine their mover marketing strategies to target consumers more effectively.
Download the MoverTech Solutions Overview to learn more about how we can power your mover marketing campaign's performance.


Related Article: Are You Marketing to New Movers? How to Tap into the $170 Billion New Mover Market