You Sold the Car But 72% of Customers Are Using Third-Party Mechanics. Is Your Dealership Leaving Revenue on the Table?
Service department revenue continues to increase in importance for dealerships.  With lower margins, service revenue is the bread and butter for many dealerships. However, consumers today own their cars longer, and when their vehicle is out of warranty, research shows that most tend to head to third-party mechanics and repair shops rather than returning to the dealership for service.
According to Cox Automotive's 2016 Maintenance and Repair Study, "After buying a car, 72% of customers are opting for third-party mechanics. The main reasons are price and customer service, with 58% of respondents indicating they didn't go back to the dealerships for service work because they felt they would be overcharged."
Additional findings include:
85% of the study's respondents indicated that the service department experience impacts their likelihood to purchase.
Customers who are introduced to the service department when they purchase a vehicle are 1.5 times more likely to return to that same dealer for service. They're also more likely to purchase another vehicle from that same dealership.
Another study by DEMautomotive found similar results. Customers who go off-warranty and head to a repair center are estimated to cost dealers a large percent of their revenue on older cars. Dealers lose an average of 60-78% of revenue on three to six-year-old cars and 82-92% of revenue for cars more than seven years old. Forbes estimates that more than 40% of a dealership's overall income can originate from the service department, and vehicle servicing accounts for more than $200 billion in revenue annually within the U.S.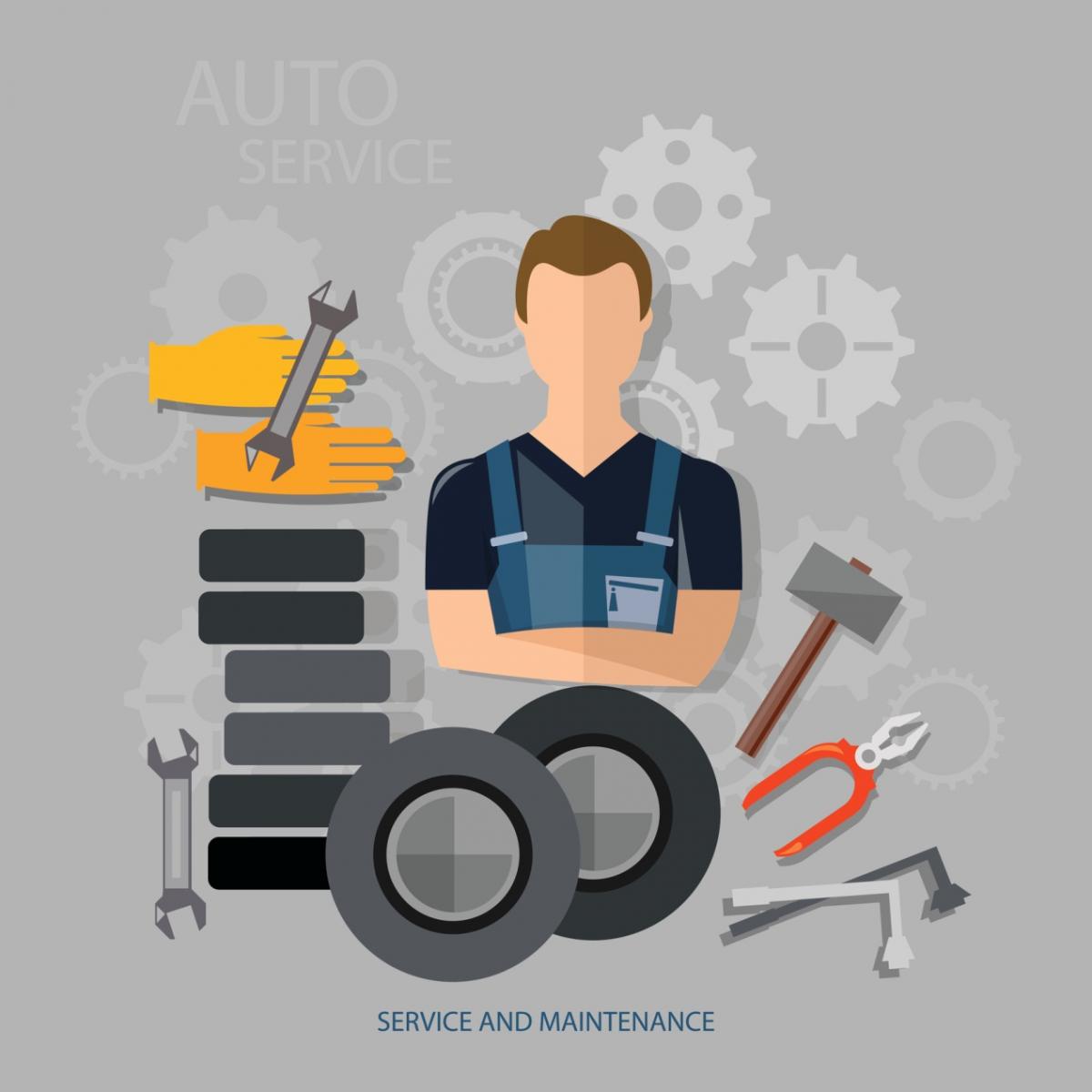 Beyond pushing a service and maintenance plan at the initial sale, there are several key areas on which dealerships need to be focused.
Changing Digital Channels.
One of the first places a customer turns to when looking for a service shop is the internet.   The DMEautomotive study found that 34% of consumers were more likely to use internet resources prior to taking their vehicles in for service. Additionally, 47% visited the store's website prior to their service visit, 33% researched common prices for automotive services, 26% researched specific vehicle services, and 23% read online reviews of automotive service stores.
Be sure your dealership is getting found during this initial point of research. This includes updating your website regularly with engaging content, videos, and the latest service deals and specials.  Focus on SEO strategies, making sure to include keywords for auto repair services.  Try typing in "auto repair services" to see what comes up in the search results.  Dealerships show up in only a small percentage of these results.  Most dealerships tend to focus only on SEO strategies to move inventory but by making some tweaks, your dealership can quickly move up in search rankings.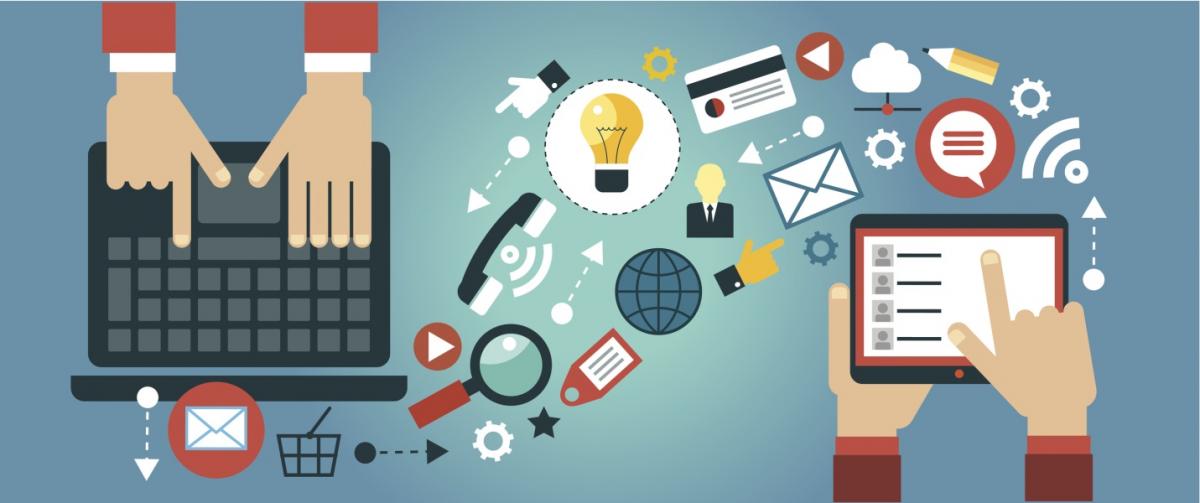 Having a strong presence in the digital space means you can't neglect mobile channels. Customers with a dealer-branded mobile app make 25% more service appointments. If your dealership doesn't have an app, chances are that you are missing out on valuable opportunities. Customers can use a mobile app to view your service hours, schedule service appointments, get notifications when their car is ready, and even pay for their service repair directly from their smartphone.
Follow the Car Strategies.
Follow the car strategies are an ideal way to continue to maximize service revenue when a car has been resold or traded. Third-party vendors who specialize in auto marketing intelligence can tell a dealer when a car they sold changes owners, who the new owners are, and how to contact them. Working with a dealership that knows a vehicle's history is appealing to most consumers. Targeting the new owners with personalized offers is an ideal way to ramp up service center profits.
Transparency and Changing Perceptions.
The DMEautomotive study found that 50% of customers believe aftermarket shops excel in convenience compared to other store types, while only 34% of customers felt this way about dealership service departments. 52% believe aftermarket shops complete service faster than other stores, exceeding dealership perceptions by 18 percentage points. Additionally, 59% of consumers expect dealerships to offer less competitive pricing compared to other service centers. However, 53% of consumers expect dealerships to offer higher quality service than other stores.

A Cars.com study found similar results with the study's survey respondents citing high price as the main reason for not considering a dealership. However, according to the study, "when shoppers were provided more information about actual price ranges and quality of dealership work, many were willing to pay 10% to 15% more." Dealerships should advertise the fact that they employ master mechanics, as well as post actual prices for basic services to show prices are competitive.
Target In-Market Service Consumers.
Advancements in data insights and mobile technologies are empowering dealerships with new ways to target in-market auto and service shoppers by mobile IDs. Mobile targeting has generally taken the form of audience targeting, such as targeting based on device, apps, site user is visiting, and assumptive "look-alikes.  Real-time location targeting targets every device within a store's proximity such as beaconing and geofencing. However, unlike traditional mobile marketing, which only targets the device, new technologies can target the actual consumer during the crucial 48-72 hour period when they're making a buying decision.
Porch Group Media offers a solution called Porch Group Media Signals to give dealerships the ability to identify which of their customers and prospects are visiting competing dealerships and which dealerships they are using for service. Relevate Signals is different from traditional mobile marketing or lead products because Signals leads represent real people who are actively shopping at a dealer lot. Mobile devices are matched to actual people including demographics, contact information, and VIN data.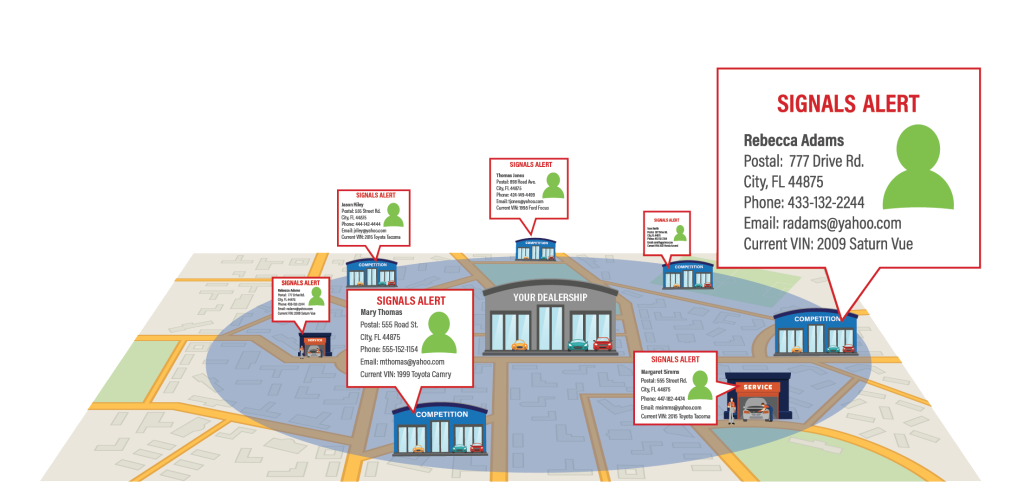 Some real life examples include:
Service Signal: A person visiting a dealership for service in your area. (Results: Over 1.5 million people annually visiting a dealership for service. This indicates an opportunity to create service segments by dealership brand.)
Dealer Visit Conquest Signal: A person visiting a competing dealership in your area. (Results: Over 3 million people annually tracked visiting a competitor brand dealership.)
Dealer Visit Loyalty Signal: A person visiting a common brand dealership in your area. (Results: Over 1 million people annually tracked visiting a common brand dealership.)
Service departments represent an important revenue stream for auto dealerships. Dealerships must work to grow these revenues by building loyalty and repeat business from current customers as well as attracting new customers in the face of strong competition from independent service centers.
Download our Automotive Marketing Success Kit for more great tips and strategies on how to target and acquire today's car shoppers.