Email can be a strong platform to connect with your current and prospective customers throughout the purchase journey. Regardless of the many channels available to market to your audience, email should be an integral strategy when conquesting new sales and reaching out to your current base.
Numerous studies have been conducted that prove that email marketing is at the top of the list in terms of customer acquisition and retention and new revenue generation. According to Adobe, email has an ROI of $40 for every $1 spent. In research by Salesforce, 80% of those who use email marketing agree that it is core to their business and nearly half say it's directly linked to their business' primary revenue source.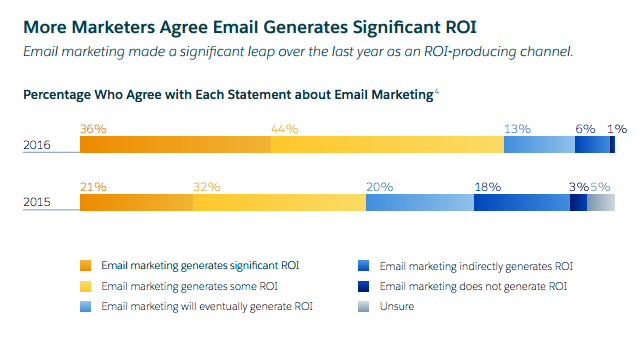 Dealership Email Statistics
Benchmark Internet Group conducted analysis on how dealerships in particular are using email marketing. Survey findings include:
Sending Frequency: 57% of all Automotive Dealerships send out their email missives and newsletters on a monthly basis, with quarterly being the next most popular send frequency at 21%.
Content Type: The type of emailed newsletter that combines both informational aspects and offers of discounts or sales was the most popular type of content to be included in dealerships' campaigns, accounting for fully one third of all sends. Emails that were strictly informational by nature accounted for 13% and the ones that included little to no informational content and instead focused on providing sales and discount information were responsible for 21% of all sends.
How Dealership Build Lists: Purchased and supplied leads account for the largest group at 36% and current customers account for 29% of email leads. Subscribers who sign up through promotions account for 21% and 9% are subscribers from the web.
Statistics gathered from automotive dealerships nationwide show that those who use email marketing are seeing tangible results – increased ROI, sales and customer bases. According to the research, "Email campaigns have on average a 9%-to-12% open rate, and of those, as much as a 14% click through."
In order to make email a successful channel for your dealership, here are 7 tips to boost your success.
One – Encourage Email Subscribers:
The first key to a successful email marketing program is of course having a high quality email list. Before a consumer even steps onto your lot, they do tons of research on digital channels. Once of the places they are most apt to visit is your website. Consider using an overlay to your homepage like the one below. According to E-consultancy, an overlay brings in 400% more email addresses compared to other online opt in forms.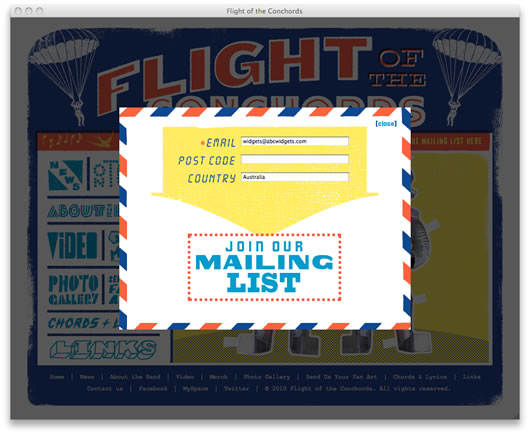 Two – Source Emails From a Third-Party Auto Data Vendor:
A great way to add new subscribers to your email list is through a third-party vendor. Email lists can be purchased based on current make, model and year of the vehicle a consumer is currently driving. Additional demographic data selects can be added such as income, occupation, presence of children in the household, age, gender, new teen drivers, new parents, and so forth. In this way, you have the power to choose only those prospects which would be the most likely candidates for your dealership's inventory profile.
Three – Follow the Car Email Lists:
Consider sourcing additional emails based on "Follow the Car" strategies. This strategy identifies cars that you sold and performed regular service on, after they are sold to a new owner, so you can bring them back in for service. By letting a consumer know that your dealership knows the history of their vehicle, more often than not they will bring their car back to your dealership for service, allowing you to build a relationship when they are ready to purchase their next vehicle.
Four – ALL Emails Must Be Mobile-Responsive:
An estimated 65% of all emails are now opened on a mobile device. When emails don't render correctly on mobile, 42% of consumers will simply delete them. Emails that aren't optimized for mobile devices don't look good on the small screen of a smartphone or tablet and your customers and prospects won't stick around to find out what you have to say. In fact, 89% of marketers lose leads because their emails aren't mobile optimized. You cannot expect a customer to save your message and reopen on their desktop at a later time.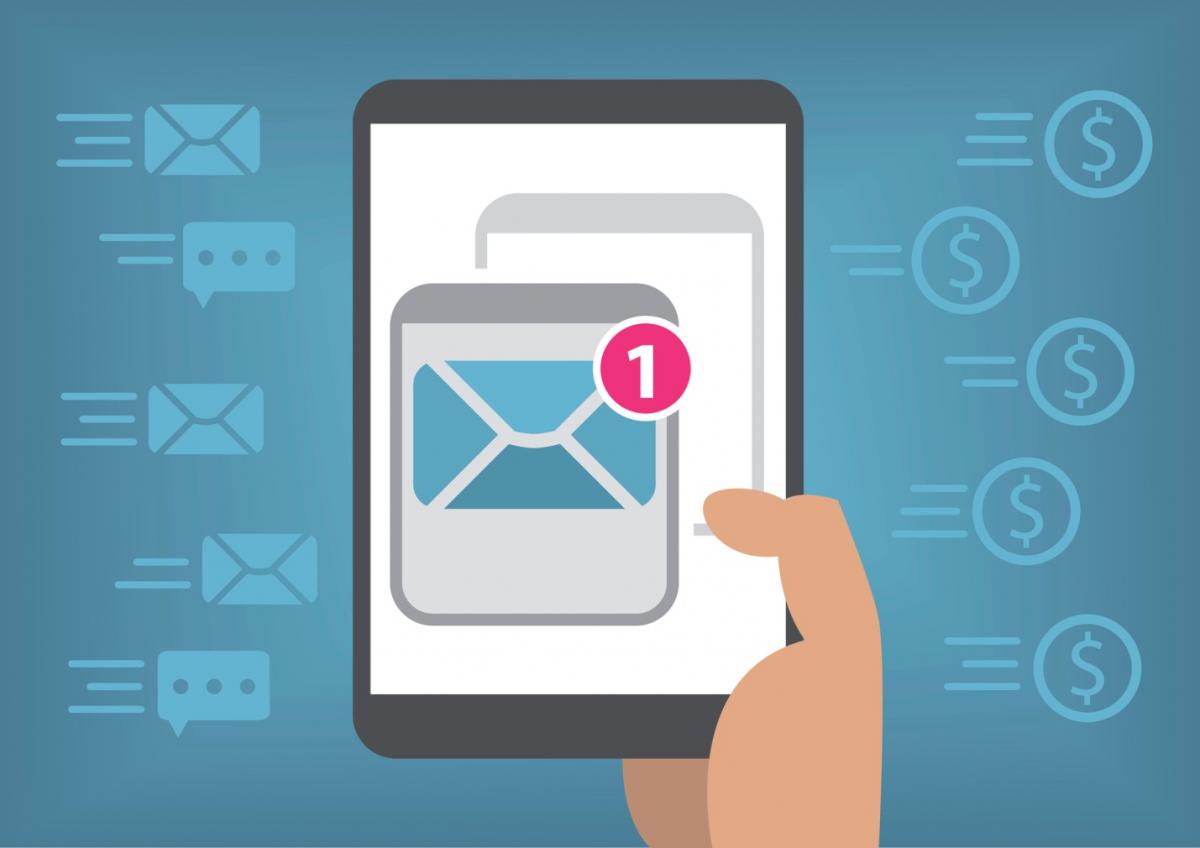 Not only should you use mobile responsive templates for your dealership's emails — but you should test the email to make sure they display correctly across all email platforms before you send it to make sure it actually works.
Five – Incorporate Video into Your Emails:
Using video in an email can boost click-through rates by 200-300%. And according to eMarketer, approximately half of the marketers using video in email campaigns saw increased click-through rates, increased time spent reading the email, and increased sharing and forwarding. Video is a particularly powerful medium for dealerships to showcase walk-arounds, car service tips, meet the staff, and announcements of new specials and promotions. 84% of all car shoppers watch auto related video so what better way than to send a video directly to their in-box.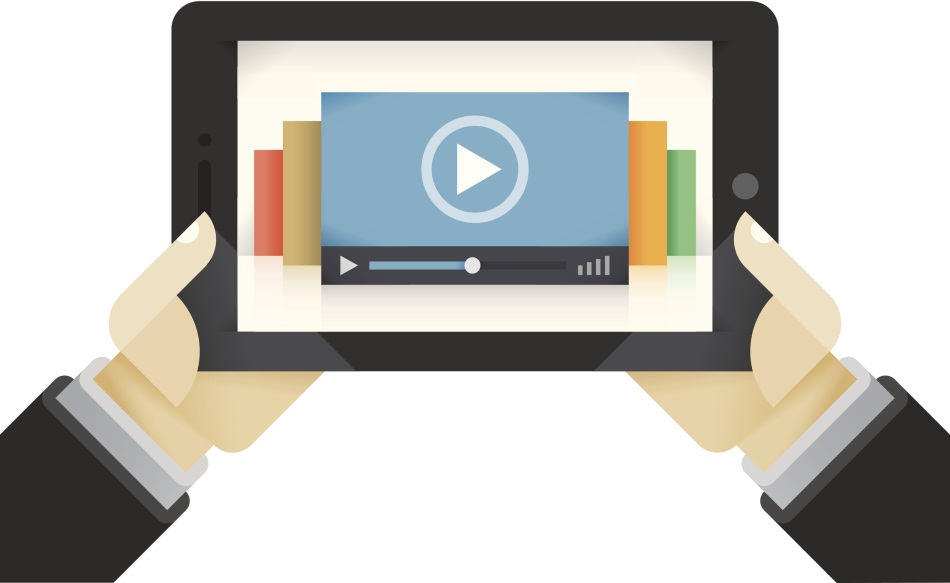 Six – Make Email a Two-way Conversation:
Research from Cobalt Group's National Automotive eShopper Experience Study revealed that dealers do not respond in any way to nearly 25% of all email generated leads and of the ones who do, 30% never follow up.
According to an article by Benchmark Email, "Of the dealers surveyed in the Cobalt study, only 46.2% replied to an email within an hour, with the majority leaving the email reply for much later. A great number of these emails were rather scant in the important details that the consumer seeks. 63.8% did not quote a price of any kind, 56% did not address availability of the desired vehicle, and 87% did not provide any information as to the value of the brand or the vehicle they were interested in. 23% of all customers that switched brands claimed poor dealer interaction for their decision, thus it can be concluded that lack of proper and thorough responsiveness to email queries is primarily to blame for this considerable number of lost sales."
So if you are going to send email, be sure to follow up and with the information the consumers is seeking.
Seven – Use Marketing Automation for Highly Personalized Emails:
An automated marketing solution can be used to send highly personalized messages to your customers and prospects. A customer's preferences and previous behaviors, such as vehicle history, purchase and auto maintenance history and individual customer dates are used to send personalized promotional messages and maintenance reminders at exactly the right time.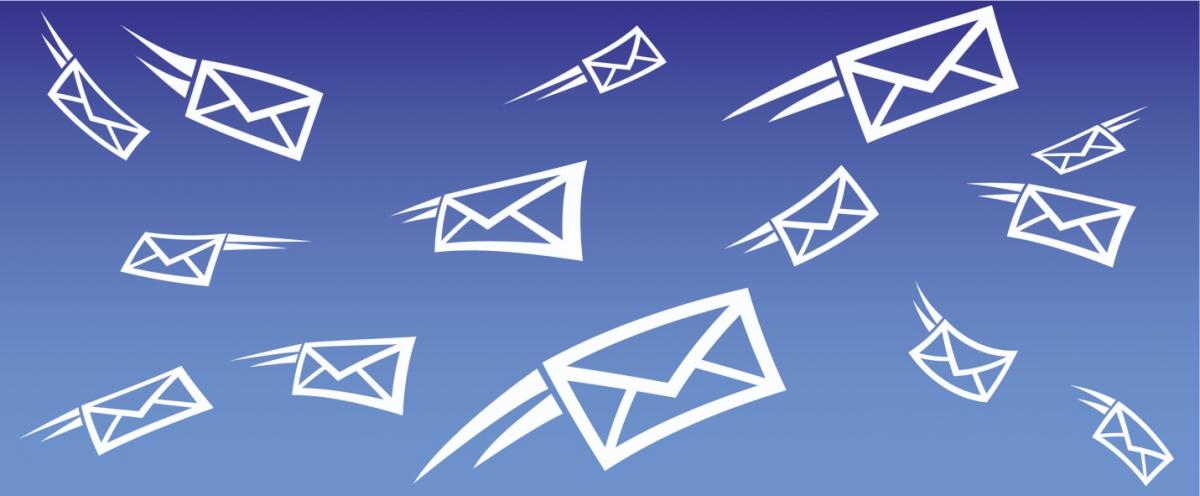 Triggered based campaigns can also be utilized when a specific action is taken by a customer or prospect, based on a specific consumer action such as a sales inquiry, opt-in for newsletter or confirmations when service is scheduled online. Emails triggered by customer behavior can increase retention, revenue per email, customer lifetime value, and program ROI. According to Cynthia Price, the Director of Marketing for email service provider Emma, "triggered email messages average 70.5% higher open rates and 152% higher click-through rates than traditional bulk messages."
When it comes to driving consumers to your dealership, email works. Local Automotive Dealerships: The Role Of Interactive Media In The Local Car Shopping Process found that 23% of all visits to dealership websites were triggered through an email link. Receiving an email from the dealership was the number one action that convinced prospects to visit the showroom. And fully 59% of all motorists stated that it was the dealer's email that got them to travel to the lot.
Download our Email Marketing Success Kit for more great tips, strategies and email marketing best-practices.